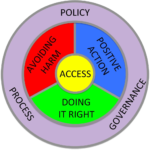 Artificial intelligence is pervading every area of personal and social life, but its impacts are not always equal and not always fair.  Clara and Alan are writing a new book exploring the relationship between AI and Social Justice.  The use of AI may deepen existing divisions is society and reinforce existing power relations and reproducing historic injustice.  However, it also has the potential to challenge discrimination and empower the weak.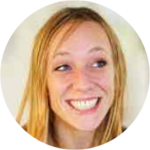 Clara Crivellaro is a Senior Research Fellow in Digital Local Democracy at Open Lab, Newcastle University. Her work explores how we can design digital technologies and services in ways that advance democratic practices, equity and social justice in our digital societies. To do this, she collaborates with civic and civil society exploring the potential and ethical aspects of civic technologies designs to deliver public benefit. Her expertise includes participatory action research, the design of tools and participatory processes to support social activism and socio-digital innovations.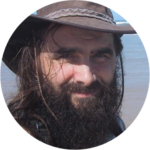 Alan Dix is a Professorial Fellow at Cardiff Metropolitan University and Director of the Computational Foundry a £32.5M project of Swansea University, Welsh Government, and the European Commission to promote ground-breaking digital research with a real impact on society.  His work on human–computer interaction seeks to understand and innovate in all aspects where people and technology meet, often using his background in mathematics and statistics.  In the early 1990s, he was one of the first to recognise the potential dangers of gender, ethnic and social bias in black-box machine learning systems.