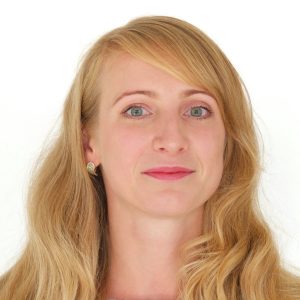 Anna Vasilchenko (co-chair)
Newcastle University, UK
about Anna
Anna is a postgraduate researcher based in Open Lab at Newcastle University. She works on innovative methods of teaching and learning for STEM subjects in higher education, under the supervision of Marie Devlin, Madeline Balaam, Anne Preston, and Patrick Olivier. Anna's specific focus is on student- generated content and blended learning (such as Flipped Classroom and Self-Organized Learning Environment) which are built around ideas of 'learning through making' and 'peer learning'. Her research objective is to design a new pedagogical model to ease the transition from traditional to flipped classroom teaching for instructors, whilst enhancing student learning experience through the production of digital learning materials.
Anna's background is also multidisciplinary with a persistent focus on higher education. Having completed a BA in Mass Communication and Journalism at American University of Central Asia, she then worked as a Public Relations practitioner for universities in Kyrgyzstan and Russia. Later she obtained an MEd in Leadership and Management in higher education from Newcastle University, where she's currently pursuing her PhD.
Anna has an extensive experience in organizing and managing various events. This includes voluntary work for youth NGO in Kyrgyzstan, where she organized a number of charity events. Also in Kyrgyzstan back in 2002, Anna was a member in organizing committee for the first "Gender development in Kyrgyzstan" conference. More recently, while working in European University at St. Petersburg, Russia, she was a lead administrator (in a team of 5) for several successful international summer schools.
on the web