I have spent a good part of the day drafting my personal response to Lord Stern's review of the Research Excellence Framework; trying to add some positive suggestions to an otherwise gloomy view of the REF process.
My LSE impact blog "Evaluating research assessment: Metrics-based analysis exposes implicit bias in REF2014 results" also came out today, good to see and important to get the message out, but hardly positive; my final words were:
"despite the best efforts of all involved, the REF output assessment process is not fit for purpose",
and this on a process that consumed a good part of a year of my life … depressing.
However, then on Facebook I saw the announcement: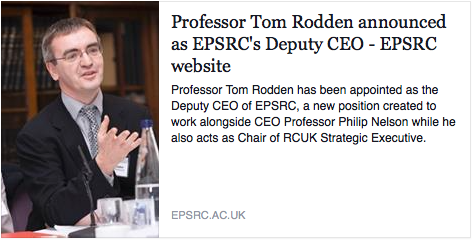 Yay, a sensible voice near the heart of UK research … a glimmer of light flicker's on the horizon.