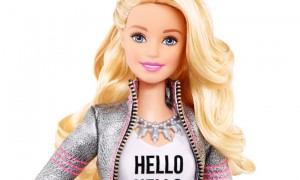 Following Samsung's warning that its television sets can listen into your conversations1, and Barbie's, even more scary, doll that listens to children in their homes and broadcasts this to the internet2, the latest 'advances' make it possible to be seen even when the curtains are closed and you thought you were private.
For many years it has been possible for security services, or for that matter sophisticated industrial espionage, to pick up sounds based on incandescent light bulbs.
The technology itself is not that complicated, vibrations in the room are transmitted to the filament, which minutely changes its electrical characteristics. The only complication is extracting the high-frequency signal from the power line.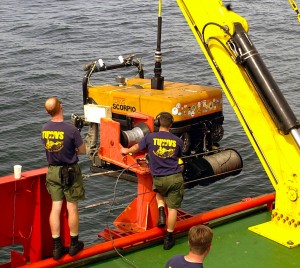 However, this is a fairly normal challenge for high-end listening devices. Years ago when I was working with submarine designers at Slingsby, we were using the magnetic signature of power running through undersea cables to detect where they were for repair. The magnetic signatures were up to 10,000 times weaker than the 'noise' from the Earth's own magnetic field, but we were able to detect the cables with pin-point accuracy3. Military technology for this is far more advanced.
The main problem is the raw computational power needed to process the mass of data coming from even a single lightbulb, but that has never been a barrier for GCHQ or the NSA, and indeed, with cheap RaspberryPi-based super-computers, now not far from the hobbyist's budget4.
Using the fact that each lightbulb reacts slightly differently to sound, means that it is, in principle, possible to not only listen into conversations, but work out which house and room they come from by simply adding listening equipment at a neighbourhood sub-station.
The benefits of this to security services are obvious. Whereas planting bugs involves access to a building, and all other techniques involve at least some level of targeting, lightbulb-based monitoring could simply be installed, for example, in a neighbourhood known for extremist views and programmed to listen for key words such as 'explosive'.
For a while, it seemed that the increasing popularity of LED lightbulbs might end this. This is not because LEDs do not have an electrical response to vibrations, but because of the 12V step down transformers between the light and the mains.
Of course, there are plenty of other ways to listen into someone in their home, from obvious bugs to laser-beams bounced of glass (you can even get plans to build one of your own at Instructables), or even, as MIT researchers recently demonstrated at SIGGRAPH, picking up the images of vibrations on video of a glass of water, a crisp packet, and even the leaves of a potted plant5. However, these are all much more active and involve having an explicit suspect.
Similarly blanket internet and telephone monitoring have applications, as was used for a period to track Osama bin Laden's movements6, but net-savvy terrorists and criminals are able to use encryption or bypass the net entirely by exchanging USB sticks.
However, while the transformer attenuates the acoustic back-signal from LEDs, this only takes more sensitive listening equipment and more computation, a lot easier than a vibrating pot-plant on video!
So you might just think to turn up the radio, or talk in a whisper. Of course, as you've guessed by now, and, as with all these surveillance techniques, simply yet more computation.
Once the barriers of LEDs are overcome, they hold another surprise. Every LED not only emits light, but acts as a tiny, albeit inefficient, light detector (there's even an Arduino project to use this principle).   The output of this is a small change in DC current, which is hard to localise, but ambient sound vibrations act as a modulator, allowing, again in principle, both remote detection and localisation of light.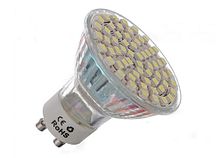 If you have several LEDs, they can be used to make a rudimentary camera7. Each LED lightbulb uses a small array of LEDs to create a bright enough light. So, this effectively becomes a very-low-resolution video camera, a bit like a fly's compound eye.
While each image is of very low quality, any movement, either of the light itself (hanging pendant lights are especially good), or of objects in the room, can improve the image. This is rather like the principle we used in FireFly display8, where text mapped onto a very low-resolution LED pixel display is unreadable when stationary, but absolutely clear when moving.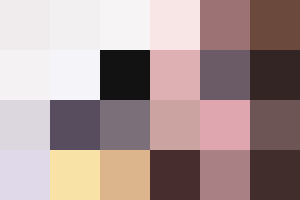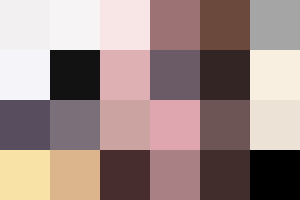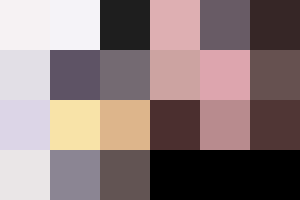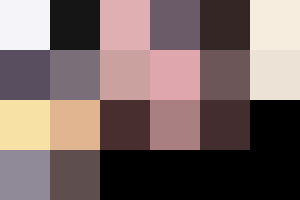 LEDs produce multiple very-low-resolution image views due to small vibrations and movement9.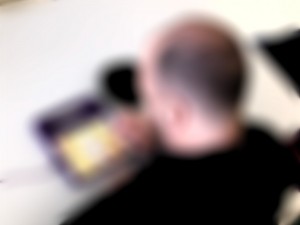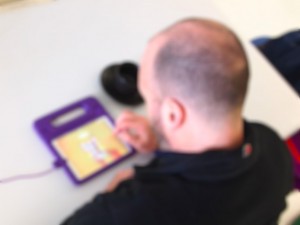 Sufficient images and processing can recover an image.
So far MI5 has not commented on whether it uses, or plans to use this technology itself, nor whether it has benefited from information gathered using it by other agencies. Of course its usual response is to 'neither confirm nor deny' such things, so without another Edward Snowden, we will probably never know.
So, next time you sit with a coffee in your living room, be careful what you do, the light is watching you.