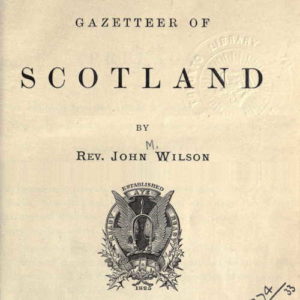 In the late 2000s, not long after moving to Tiree, I came across John Wilson's 1882 Gazetteer of Scottish place names at the Internet Archive and thought it would be a lovely if it were properly usable as an online resource.
For various reasons I never finished at the time, but over Easter I returned to the project and now have a full online version available, browsable page by page or entry by entry.  There is more work to be done to make it really usable, but it is a beginning.
I'm using this and other digitisation projects as ways to understand the kinds of workflows and tools to help others create their own digital resources based on archive materials.  In the InterMusE project, recently funded by AHRC, we are working with local musical societies to help them digitise their historic concert programs and other documents.